Ultrasound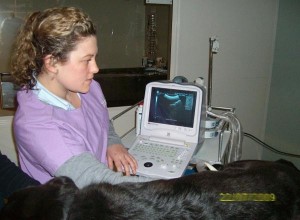 Ultrasound at Northlands Animal Care HospitalNorthlands Animal Care Hospital uses the latest Ultrasound equipment in order to diagnose your pets health issues. Ultrasound works buy using high frequency soundwaves to provide a real-time moving image of your pet's internal organs.
This procedure is particularly useful for abdominal, cardiac and bladder scans and can also be used to detect abdominal fluid, tumours, pregnancy and foreign bodies. We can then work towards developing an appropriate treatment plan for you and your pet!
Radiology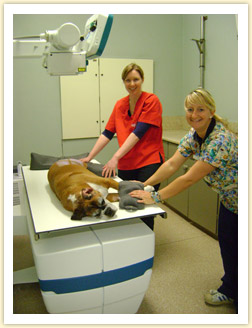 Radiographs (x-rays) are one of the most powerful tools used when diagnosing your pet. X-rays are used to pinpoint the location and severity of bone fractures, detect signs of heart disease, identify tumours and locate foreign bodies (bones, toys, etc.) that may be inside your pet's stomach, amongst other diagnostic uses.
Digital x-ray technology allows us to produce high quality images within five seconds, this means less exposure to radiation and less stress for your pets. The image quality achieved with a high quality digital x-ray means fast, accurate diagnoses and the ability to send those images over the internet to specialist radiologists all over the world. This will benefit our patients with complex conditions, as specialist reports will often come back on the same day.
Our new machine is ecologically friendly with no chemical wastage or disposal, no exposure to chemical fumes inhalation for our staff and no storage or x-ray retrieval issues. Our x-ray images can be emailed to you our clients or to other veterinary practices throughout New Zealand.
From the start of 2014 it is proposed that the current NZVA/NZKC Hip Scheme is discontinued and the PennHIP scheme is endorsed. This could see the NZVA become the first veterinary association in the world to endorse PennHIP for its national scheme.
It is the intention to ensure that the Elbow Dysplasia scheme remains viable – as it has been shown to be effective. Some breeders may choose to use the existing Australian hip-extended schemes rather than PennHIP, however that data is currently not being captured by the NVZA or NZKC and will have to sent to Australia for scoring.
CT Imaging
We are able to offer our clients CT imaging. This is a particularly valuable tool for imaging the skull and abdomen giving three-dimensional imaging and a more complete picture than using radiology or ultrasonography.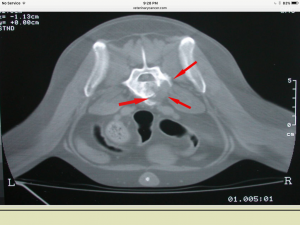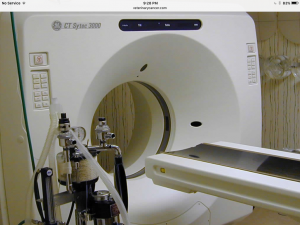 Laboratory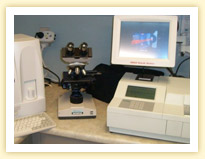 The Lab at Northlands Animal Care HospitalOur in-house lab means that we can provide pre-anaesthetic, geriatric and sick animal blood screening. These results are usually available within 15 minutes. We can also provide in-house testing within five minutes for Feline Aids, Leukaemia and Canine Parvovirus. Urine testing and skin, ear, vaginal or lump cytology is also provided on a daily basis and provides a valuable diagnostic aid to determine the cause of a problem!
We provide pre anaesthetic blood testing and geriatric testing and a range of biochemistry panels. We also do a range of in house urine testing to determine your animal's results. We test for bacteria and yeasts, crystals, urine concentration, urine PH, and sediment. This is looking at the sediment under our high powered microscope which is also great for looking at earmite samples and lumps.
Cancer Treatment
Thanks to advances in veterinary medicine, pets diagnosed with cancer can successfully beat the disease and go on to lead happy, healthy lives. Pets do not suffer the same side effects associated with chemotherapy as humans. Most animals respond well to chemotherapy treatments. We have partnered with a veterinary oncologist to facilitate appropriate cancer treatments. In addition, we provide palliative care and pain management treatments.
Diabetic Treatment
We have many diabetic patients within the practice and they can be successfully managed with a close partnership between our clients and our veterinarians.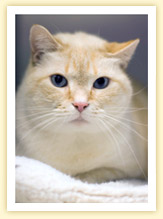 Radioactive Iodine treatment
Many cats suffer with hyperthyroidism. This condition can be successfully treated with daily tableting, surgery or radioactive Iodine treatment. We are fortunate to have a (I131) radioactive treatment ward in the hospital and have treated many cats successfully over the past 15 years. When a cat has undergone radioactive iodine treatment they no longer require daily tablets.
Reproduction
We offer a large range of services for our breeders and we can help you if you are a first time breeder or if you have been producing litters of kittens or puppies for many years.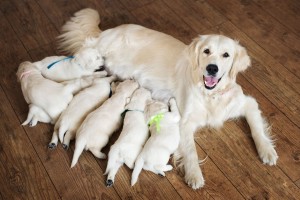 We provide the following services to your pet:
Progesterone testing
Artificial insemination
Pregnancy monitoring
Pregnancy ultrasound
Planned or emergency caesarean sections
Follow up nursing care
Nutrition for all mothers and neonates