Boarding Cattery
Our cattery has 33 standard rooms (able to accommodate two cats from the same household), 6 small cages and one family suite (up to three cats). Only cats from the same family will be housed together.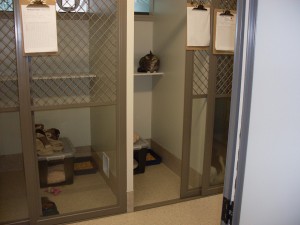 Our Cattery suites are roomy and designed vertically so that your cat may enjoy jumping and climbing up to look out of their very own window. They are warm, cosy, well lit and well ventilated. We provide hidey-hole beds with soft bedding to keep them comfortable during their visit. Your cat is more than welcome to bring along its own blanket to feel a little more at home also.
Our guests are fed Royal Canin dry food, appropriate for their life stage. If your cat is on a special, prescription or preferred (they are fussy!) diet, you are very welcome send this along with them, for the cattery to use. Alternatively we can obtain the food for them and charge accordingly.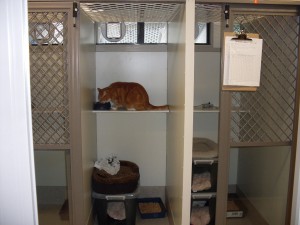 Cattery staff are trained to look for signs of ill-health, and will report any concerns to our veterinary staff for assessment, our vet is available seven days a week. One advantage of having a Boarding Cattery at a vet clinic, is that routine procedures can be done while the clients are away on holiday, avoiding the need for a further visit (or two) when they return. This might include dental work, grooming or even desexing. Clients are requested to indicate on admission if they would like any of this done.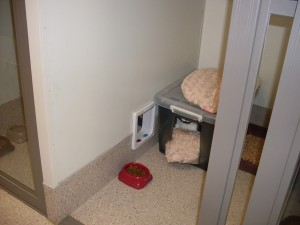 Opening Hours
Cats can be dropped off or collected from the Cattery during the below times –
Monday – Friday 9 – 10 am  // 4 – 6 pm
Saturday 9 – 10 am   //  2 – 3 pm
Sunday 10 – 11 am  //  2 – 3 pm
Public Holidays revert to Sunday hours.
The above hours must be adhered to unless prior arrangement has been made with the Cattery Manager.
Note that cats admitted to the Cattery before 4 pm will be charged for that day, and cats collected after 10 am will also be charged for that day.
Rates Per Resident Cat
Rate per cat standard time
$20 per day for a Standard Room
$17 per day for a Small Cage (not suitable for active cats or stays more than five days)
Up to two cats can stay in the same unit if they are from the same household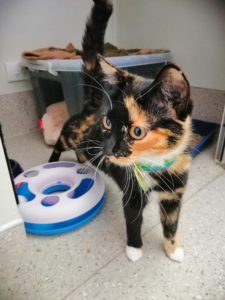 Two cats sharing accommodation $35 per day
Family Suite (2 cats) $40 per day
Family Suite (3 cats) $50 per day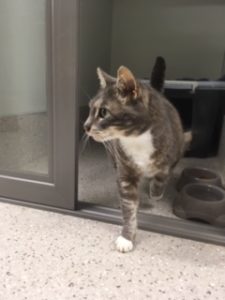 Peak Period Surcharge applies
Discounts
10% discount if staying 21 days or more.
Note: Discount does not apply over peak periods.
Peak Times
December 15th – January 15th, Waitangi Day, Easter weekend, Anzac Day, Kings Birthday weekend, Labour Day weekend, Canterbury Show weekend and Matariki weekend.
School Holidays: 6 April – 24 April, 30 June – 17 July, 22 September – 9 October
Weekend = Friday to Monday inclusive.
Please note, the cattery is closed for pick-ups/drop-offs on Christmas day and New Years day.
There is a minimum stay duration over a peak period that bookings can be made. For peak periods over a public holiday weekend (e.g. Queen's Birthday or Show weekend) the minimum booking period is from Friday to Monday inclusive.
For Christmas and New Year, the minimum period is 7 days, including the statutory holidays of either Christmas or New Year.
Please contact the Cattery Manager to check when the minimum period applies as this may vary from year to year as the public holidays fall on different days each year.
Terms & Conditions
Clients must provide evidence of vaccination status showing the cat has been adequately protected against cat flu and feline enteritis. This normally requires an annual booster vaccination. If the vaccination is due within one month of admission to the Cattery, a booster vaccination will be required before admission.
All cats must be up to date with worm and flea treatment. If evidence of either is found on a cat, we will treat him/her with a suitable product and the client will be charged accordingly.
The cattery is closed for admissions and discharges outside the normal hours listed above unless prior arrangements are made with the Cattery Manager.
We are closed for admissions and discharges on public holidays, except by prior arrangement.
For reservations over the busy Christmas/New Year period we require a 50% deposit to secure your booking. The remainder to be paid on pick up.
If you find you need to cancel your booking, at least 10 days' notice will be required or the deposit will be non-refundable.
Due to high demand, particularly during peak holiday times, we reserve the right to charge for the full period of booking, even if you drop off later or pick up earlier than the booked dates.
Cats will only be released to clients when the account is paid in full.
Clients must advise the Cattery staff of any medical or surgical problems their cat has, or any special temperament issues or requirements. There may be additional charges if the cat needs special care.
Clients should where possible provide contact details for themselves or a responsible person during the period their cat is resident in the Cattery. This is to enable contact to be made in the case of a medical emergency with their cat. If no contact is possible, the client should provide guidance to the Cattery staff as to the level of medical support their cat is to receive while they are resident. This will clearly vary with the age and health status of the individual cat and is worth discussing with the Cattery staff on admission. All attempts will be made to contact clients prior to initiating any medical therapy, but in the event of this not being possible, life-preserving care will be provided until contact is possible. The client agrees that payment is to be made for all Veterinary bills that may be incurred during their cat's stay on departure.
If the staff of the Cattery considers a cat has a health problem that needs veterinary attention, we will call our veterinary staff for assistance. If a client would prefer another vet practice to provide this service, they must advise Cattery staff on admittance and organise suitable transport to the designated clinic. All costs incurred are to be paid by the client on departure.
Staff have the right to refuse admittance to any cat that is showing signs of cat flu. This includes discharge from the eyes and/or nose and sneezing. Any cats showing these signs or signs of any other potentially contagious disease will be hospitalized in the Isolation Unit and isolation hospitalization rates will be charged.
There will be a surcharge of $1 – $5 per day to administer and record medications, price to be determined by the Cattery Manager.
We consider our facilities and management practices to be of the highest standard and therefore your cat will receive the very best professional care while staying at our boarding facility. However, we accept no responsibility for any unexpected illness, injury, or death for any reason whatsoever.
The Cattery reserves the right to choose other options with abandoned pets 10 days after the due pick-up date. The client agrees that in the event of arrears or after due notice in writing the proprietors shall have the right to choose other options for the animal. This will not release the client from liability for any unpaid fees or charges.